I'm not even going to apologise for blogging about such a festive topic 'so early', because d'you know what? It's the end of November and CHRISTMAS IS COMING! Whilst I haven't yet decked the halls with boughs of holly (slash turned my room into a tinsel explosion), I'm definitely starting to get into the festive spirit. Well, when there's so much Lebkuchen, Stollen, Glühwein and generally great German Christmas treats to be consumed, you've gotta leave yourself plenty of time, right?It's interesting: just like onesies, novelty Christmas jumpers are considered de rigueur back home in the UK, and every high-street store (as well as a lot of designers) are brimming with gaudy, sparkly, funky jumpers. Not the case in Germany, ma friends. The Germans may think I'm something of an eccentric foreigner, but we're going with it. I think they're coming round to my crazy British ways and I'll get them drinking proper tea in onesies and novelty jumpers before they know it.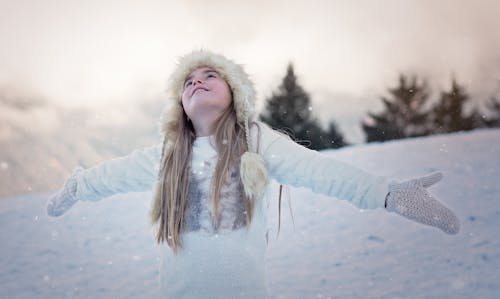 I LOVE Christmas jumpers, and have sort of developed a tradition for buying myself a new vintage (oxymoron WHAT?) one each year. Well, for the past two years, anyway. I was in Bristol, what can I say? it just had to be vintage, daahhling. Or Urban Outfitters but that's by the by. We Bristolians are just oh-so-edgy. Ahem.So, in first year, this ridiculously adorable jumper came into my life:I don't know how well you can see it, but it's a mountain scene with snow falling and two cute polar bears at the bottom. And it's SPARKLY! I totally wear this jumper after Christmas too, because technically it's just wintry. Aaand 20 year old me. (Another beaut of a kitchen shot.)It's a little bit ridiculous. But it's festive, fabulous and – you guessed it – SPARKLY!And I'm not one of those people who only wears a Christmas jumper on actual Christmas day – it's all about the lead-up, people. If you don't feel ready to pow out a really bold jumper with pride, try a slightly more subdued fairisle knit, which will at least give a nod to the festive season.Wearing one of my fave old Topshop wintry jumpers with my lovely friend, Liv.
I just find it so much fun to wear something a little bit stupid. Sure, it's not going to be the most flattering item in your wardrobe, but who cares? Christmas jumpers are cosy and cool. Except they'll actually keep you nice and warm. Snug as a bug in a rug, you might say. So, being on my third year abroad in Germany, it has proven somewhat more difficult to find myself another vintage Christmas jumper for this year. Step in, Funky Christmas Jumpers. Considering I've seen both Harry Styles and Niall Horan sporting Funky Christmas Jumpers in the past, I was unsurprisingly thrilled when the company's founder offered to send me one of my own.I chose the Tangled Penguin and am absolutely loving him, I have to say. Equally, my package arrived in shiny red wrapping paper, so it really did feel like an early Christmas present! I'm all about little touches like that.There are an awful lot of super fun jumpers on the Funky Christmas Jumpers website, so you're bound to find one that takes your fancy. They're just a small Irish country but now ship to over 45 countries, which is pretty awesome.In the above picture, I'm also wearing jingly snowflake earrings from Urban Outfitters (told you I'm edgy), old Primark Christmas socks (even though you can't really see them), and my new skinny cords from Monki.
Sparkly + jingly = perfection.
Now, Monki is one of my new favourite brands, which brings my nicely on to my second Christmas jumper of the season:
Jumper no. 2 is indeed from Monki, and was a cheeky online purchase along with my new trousers. Remember in my Hamburg blog post I mentioned discovering Monki for the first time? And how I had that embarrassing trouser incident? Well, when I saw the perfect replacement on the Monki website (skinny, high-waisted, dark red, velvety cords), I just had to pounce, and I figured, if I was going to be paying for delivery (six Euros!), I might as well have a casual peruse of the rest of the website, right? So before I knew it, I had a very festive new outfit on my hands.My trousers were 35€/£25 and my jumper was 40€/£30, BUT I had a 10% discount code for completing a survey YAY!I tell ya what, writing this blog post hasn't half increased my festive feelings! Family and friends will know it's only a matter of time until I'm wearing glittery eyeliner every day – I'm trying to wait until December but have already succumbed to sparkly nail varnish. 've bought my advent calendar (it was a tricky choice between Milka, Ritter Sport and Kinder – alas, at 30€ Lindt was out of the question) and am now letting myself listen to Christmas songs when they come on on shuffle. Oh, Michael Bublé, there is nothing like your dulcet tones at this time of year.For me, Christmas jumpers are as much a part of the festive season as carols and Quality Street (mmm Quality Street), and I love how Britain has totally embraced the fun of it all. It's only a matter of time until Germany catches on too… (I hope.)