It's no secret that I love markets (sorry not sorry for instagramming pictures of strawberries every weekend), and I'm in market heaven here in Brussels. However, the main ones here in Brussels are in fact only on at weekends.This basically means I try and buy a week's worth of fruit and veg in one go, realise it's going to go off pretty rapidement, binge on berries for a couple of days then have nothing for the second half of the week. Hmph. (As the fruit and veg is all so fabulously fresh and natural it turns bad super quickly, alas.)However, my massive (first world) problem was solved when I learned about the Wednesday market at Place du Châtelain. It starts at 2pm and goes on till 8pm which is awesome for those of us who are at work being busy and important (or in my case, pretending to) till the evening.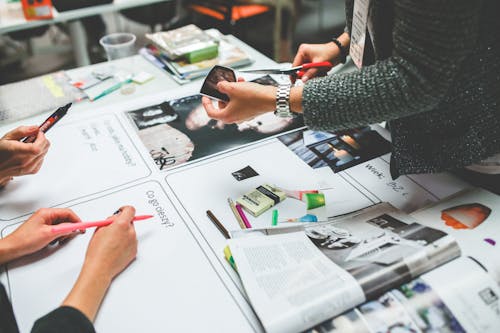 In the big, charming, open square at Place du Châtelain, under the now-very-green trees and surrounded by typical Brussels architecture, the market is really lively without being hectic and overcrowded like the big Marché du Midi.You've got your usual stalls overflowing with fresh produce – fruit, veg, cheese, meats, rôtisserie chicken (oh, the smell!), baked goods and stalls offering huge bowls of olives, dried fruits and nuts. And it's all so much cheaper, tastier and there's a much bigger range than in supermarkets. Win-win-win!So, in short, it's a great place to pick up your groceries. Fancy a peruse of what's on offer? Go on then. (I apologise in advance if you drool on your keyboard…)Oh, and as wonderful as all the food is, I'm a sucker for the flowers…Pink roses are up there in my top five fave things ever.However, there's a lot more to the Châtelain market than that. And the trouble with going after work is that you want EVERYTHING for dinner. There are lots of trendy little food vans tempting you with everything from Thai noodle dishes to freshly-made crêpes. Curries, sushi, waffles (of course)… I feel spoilt for choice.
The poulet rôti is SO good! The market was also the location for this slightly distressing and thought-provoking incident, but hey, I don't hold that against Châtelain.There are quite a few trendy little pop-up wine and cocktail vans at the market which really get going as evening descends.Just like Place Lux on Thursdays, Châtelain is the place to be on Wednesday nights. (Have I not told you about Place Lux Thursdays yet? Bear with.) That's quite a nice thing about Brussels: it's not too big so there are certain places everyone goes to on certain days of the week for drinks after work. And on Wednesdays, that's Châtelain.I'm told by a much more experienced Bruxelloise that Châtelain Wednesdays is in fact what you move on to after getting bored with Thursdays at Plux (= Place du Luxembourg, but no-one has time to say extra syllables here, like I said, we're all very busy and important), so I'm clearly just ahead of the trend.
Anyway, the bars round Châtelain are always packed on Wednesday nights, and now that's it's warming up the pavements throng with happy people having a good time out of the office. It's always so lively and buzzy, full of young, international Brussels workers, and I love having a mingle, a drink or two and soaking up the atmosphere.It's things like Wednesdays at Châtelain that I simply love about living in Brussels – it's interesting, cool and fun. Not to mention pretty darn delish! If you find yourself here on a Wednesday, I suggest you swing by Châtelain, pick up a punnet of fruit, sip a beer or two and enjoy the ambiance. See ya there