Oh, Germany. I've just got back from a lovely few days there and can't help but smile. Most of you will know that I fell completely and utterly in love during my six months in Bayreuth (the first half of my year abroad). No, not with a man or anything silly like that. But with Germany as a country, and Bavaria in particular. Bavaria is the biggest state in Germany and it's rather different to the rest. To be fair there's a whole lotta regional variation in Germany generally which makes it awesome for travelling, but Bavaria really is its own little (well, big) place. It's extra traditional, super quaint, absolutely charming and, in my opinion, the best. Bayreuth is in Upper Franconia which is a region in the north of Bavaria, and they're all very proud to be Franconians – woe betide anyone who calls a Franconian a Bavarian!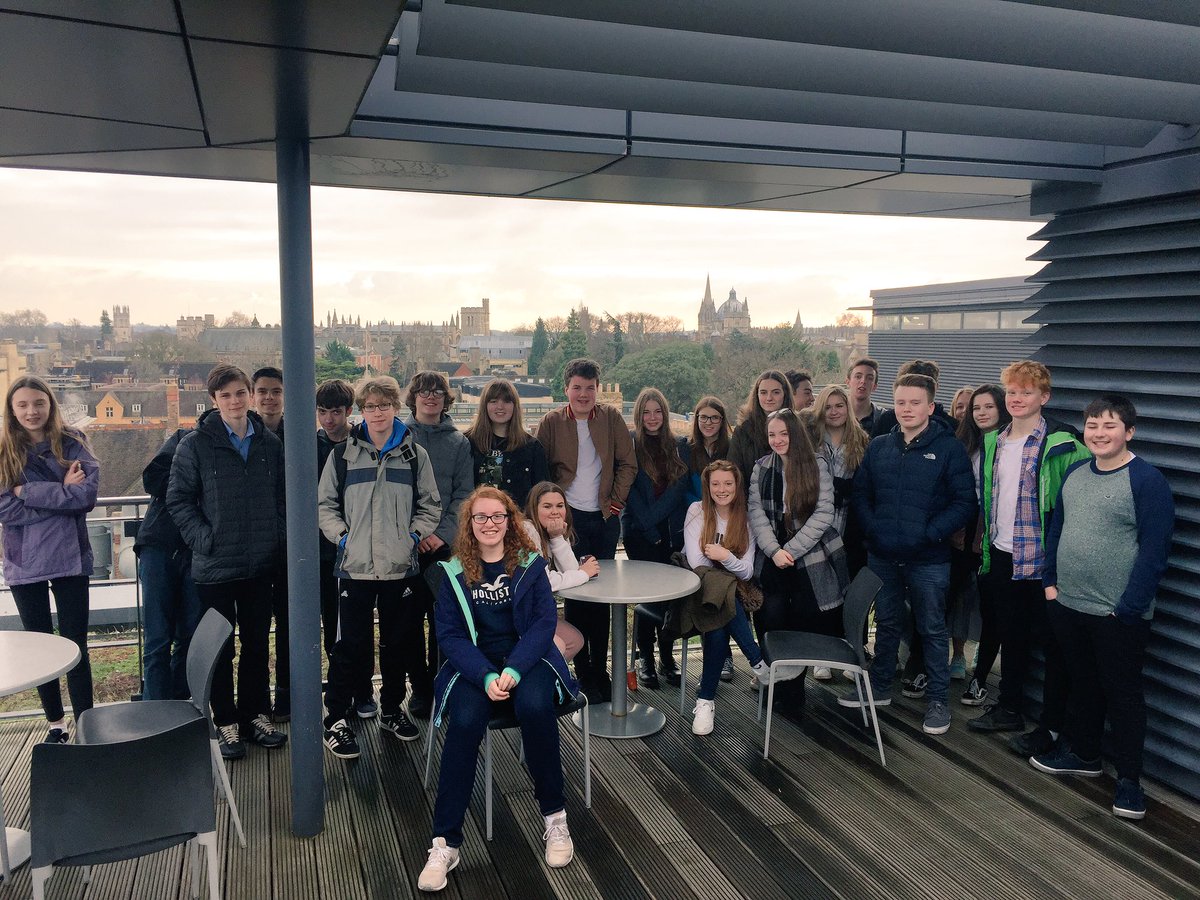 The German flag (left) and the Bavarian one
The first few weeks after leaving Bayreuth, I missed it all horribly. I'd said I'd go back to visit, but I hadn't really been sure how viable that would be. However, after days internally debating whether I could afford the travel, I decided to suck it up, bite the bullet, throw caution to the wind (or my Erasmus grant at least) and book a trip back to Bayern (that's Bavaria in German, but I'm sure you knew that). Twitter followers and Snapchat friends may recall my excitement upon having done this. It was a great evening. As a language assistant in Germany you can do a placement for either six or nine months. I did the former, and all my friends who stayed on for the latter have just finished so it was the perfect time to go back.
Yup, I couldn't wait to see my friends, fellow teachers and former pupils, and I was going to try and pack as much as possible into my three days back in Bavaria. Travelling: A thrifty student always carries her own tea bags then uses Starbucks for free hot water, milk, wifi and loos. Not even ashamed. First stop (after a looooong train journey) was, of course, my former home, Bayreuth. The idea was to come back and experience it in summer. Awkward then that I stepped off the train to find grey skies and a chilly afternoon. That didn't matter though as my absolute babes of friends, Emma and Emily were there to meet me off the train, just like they'd waved me off as I left over three months ago. It was so good to see those gals again! As we walked back through the town to Emma's for tea and a catch-up, it was like I'd never been away. Except there were so many more flowers and everything was so much greener. Yay!
Emma was super kindly letting me crash with her for the next three nights and, because she's one of the loveliest gals out there, had especially stocked up on my fave foods and drinks. That evening, we were off to my fave restaurant in town: Oskar. (You may remember I wrote about it in my guide to Bayreuth.) It's a traditional Franconian restaurant with charm, atmosphere and buzz by the bucket-load, to which I always took visiting friends and family. Really touchingly, loads of the teachers from school had come out to dinner purely because I was back. And what a lovely dinner we had indeed. I obviously had my fave, Schnitzel, and it was lovely to be back, speaking German, eating German(/Austrian) food and soaking up all the German-ness. The fun continued the next day with a trip to the Schweiz.
The whatische what? I hear you ask. The and it's basically this charming mountainous area not far from Bayreuth which is supposedly like Switzerland. It definitely has an Alpine feel and is really cute. Over my whole six months in Bayreuth, during which I travelled extensively all over Germany, I'd not once managed a trip to the Fränkische Schweiz, largely because it's kinda awkward to get to without a car. Howeeeeever, Emily's family happened to be visiting at the weekend and they had their car! They also had a couple of spare seats so when Emily kindly asked Emma and I if we wanted to tag along on their trip to Kletterwald (bear with), we said yes-please-and-thanks-very-much. Through the pretty countryside and numerous cute villages we went until we got to Pottenstein, and then just a little bit further you'll find Kletterwald.
Thanks to Emily for these pics!
If you've ever been to Go Ape in the UK, Kletterwald is basically the German version of that. If you haven't, I'll try and explain. High up in the trees covering the mountains, assault courses involving zip lines, hanging logs, leaps of faith, precariously balancing ropes, nets, climbing walls and even a skateboard are all suspended from wires and trees, as are you. Harnessed in, you climb, fly and attempt not to fall your way through the trees, and it's a lot of fun. Just like ski runs, there are various difficulty levels ranging from green to black – not only do the courses get higher but they also get a lot harder. We worked our way up to the black, obviously. I tell you what, I felt like Jane from Tarzan (if Jane from Tarzan was actually as awkward as an elephant trying to run across a wet spinning log halfway up a tree)! As much fun as it is, Kletterwald is quite a workout. Especially if you forget to slow yourself down at the end of a reeeeaaally long zip wire, rebound and go backwards to the middle of the line, find yourself stuck there and then have to pull yourself about 25 metres to the end using sheer upper arm strength. I have zero upper arm strength. I certainly felt it the next day, and I thought I'd totally earned the pizza, crisps and hot chocolate afterwards.
Our day in the Fränkische Schweiz didn't end there though, oh no, as on the way back to Bayreuth we stopped off at Pottenstein's Sommerrodelbahn. Of course, Sommerrodelbahn. You know what that is, right? (Yeah, I didn't either.) Sommerrodelbahn is basically a big luge thingy on the side of the mountain. And yup, it's a lot of fun. The first time, Emma and I went in a cart together aaaaand naturally I took selfies all the way. Not so many that I didn't enjoy the pretty view though – the sun was coming out and Franconia was looking bee-autiful! On the second run I went solo. I don't know why but I just couldn't make my cart go quickly! I ended up making a slight traffic jam, much to the annoyance of the people behind me. Awks. Yup, definitely blame the cart. Aaaaanyway all that fresh air and exercise had exhausted us so it was back home for tea, chilling and freshening up pre- going out for dinner.
Beaut evening in Bayreuth
Guess where we went?!
OSKAR! (Obvs.)
Buuuut with different people this time so it totally makes sense. Emily's family hadn't been yet and that was just not OK. Having had Schnitzel the night before I actually felt like I could branch out a bit for once. Not too far from the classics, mind – I went for the Monatsbratwurst (Bratwurst of the month – each month is different depending on what's in season), which was served with yummy asparagus. Emily's lovely family, Emily herself, Emma, Emily's friend Sonja and I had a laaaaavely long dinner, and it was so nice to be around a family. As dinner finished up, everyone bar Emma and I headed home. We, however, were staying out for a kerrazy night on the town. Not really. It's Bayreuth. But a few drinks nonetheless.
Seeing as a) I no longer work at my schools, and b) they've finished their Abitur (A-level equivalent) and have left school for good now, I figured it would be OK to meet up with some of my former year 12 (British upper sixth) pupils. At 18 or 19, they're all only a couple of years younger than me and it was really nice to catch up and chat outside the classroom. I loved my French assistants at school and we still keep in touch now, occasionally exchanging Facebook messages at least. I'd love it if I could be that person for my German pupils. A few have told me they read my blog too so HI GUYS! It's also really interesting to hang out with young German people and hear them speak, as lame as that may sound. I have to admit, all my pupils' English is probably better than my German (naturally I take all credit for that, ahem) so although we mainly chatted in English, it was really interesting to discuss the two languages and teach each other useful phrases like "to be off your face." I told you I'm a good teacher. The next morning got off to a delayed start. And by that I mean the morning didn't occur until the afternoon, but you're not judging, are you?
Market's in town!
It was FINALLY sunny and summery and so Emma and I headed off into Bayreuth. Although it felt like I'd never left, I still wanted to walk round snapping everything with my camera like a massive tourist.
One of my fave streets – I love the lamp posts
We spent the afternoon sitting in the sun, eating in the sun (it was definitely an ice cream sort of afternoon) and walking in the sun.
Two scoops of pink ice cream to match my outfit, please!
It seemed like all of Bayreuth was out that sunny Saturday, and the town was as buzzing as Bayreuth may ever be. I loved the Hofgarten with its vibrant leaves in autumn and also covered in snow in winter, and it was delightful to come back and see it as summer kicks in – lots of flowers, new green leaves and the pond reflecting the bright blue sky: it was perf for a spot of sunbathing (or in Emma's case, burning… Oops!) This guy was looking pretty cool in his beret.
Just posing under a tree, as you do
I'd unintentionally timed my two days in Bayreuth rather well as it just so happened that Emily was having a leaving party that evening. It was a lovely party with SO MUCH FOOD! That girl is one hell of a baker and had outdone herself with raspberry cheesecake brownies, pecan pie and red-velvet-that-turned-out-pinky-orange-velvet-but-were-delicious-nonetheless cupcakes. AND THEN everyone else brought loads of food too.
And this is only a tiny selection of what was on offer.
Don't you just love nibbly party food? Of course it means you don't realise how much you're eating it but OH WELL. It was great fun to meet a load of Emily's other friends, speak German and consume my recommended monthly allowance of sugar in one evening. I then also had to say goodbye to Emily again but I know we'll be seeing each other soon. The next morning I packed up my things, said goodbye to Emma (*sob*) and hopped on the train to the next stop on my brief trip back to Bavaria. The strange thing was, as I left this time, I really didn't know if or when I'll be back. And I don't actually know if I'll ever see my fellow teachers, former pupils and old housemates ever again. I hope I will, but you just don't know, do you?
I'm SO glad I went back though – it's so comforting to return to somewhere you know well and I almost completely forget about my new life in Brussels. The travel bug has well and truly bitten me, but as much as I'm desperate to see the world and discover new places, I think going back to somewhere you love is never a bad thing. It was also really touching how kind all my old friends were (and always are) – we must always remember to be kind. Karma comes back around, people. Aaaaanyway, that wasn't the end of my Bavarian adventures so watch this space to read all about where I went next… Bayreuth, thanks for having me!