Oh, what a weekend! Where to start?!Hmm… Yes. The beginning would probably be a good place, wouldn't it?Last Friday I experienced my first Mitfahrgelegenheit (the organised hitch-hiking referred to in the title, although 'organised hitch-hiking' does seem to be a bit of an oxymoron…) It's basically car-sharing and is very common in Germany as well as the rest of Europe (or so I'm told.)Naturally, I was slightly cautious about the whole thing. Getting in a car with complete strangers whom I just had to trust would drive me safely to my destination and not be complete psychos? Risky, especially for a girl by herself, but everyone had assured me it's great… 95% of the time anyway.I went on the website Mitfahrgelegenheit.de and checked out the people who'd said they were driving to Würzburg on Friday – you can view the driver's profile (age range, gender, car info, previous ratings etc), how much they're charging and when they're going which I think is really great.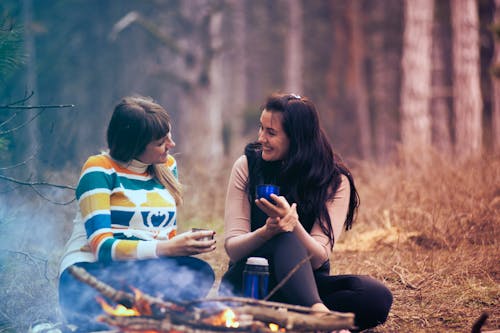 I found someone with two five star ratings going through Würzburg, gave him a cheeky Facebook search (what? Wouldn't you?), and thought to myself, 'You know what? YOIBO*! Let's try it.'Over messages on the website, we arranged a meeting point, and I was getting good vibes. I find you can often trust your instincts with this kind of thing, and I figured, if I got there and thought the driver looked like a cray cray, I could just walk away.Understandably, when I told my mum of my travel plans she was deeply concerned, but to be fair I was pretty nervous too.But noon on Friday came around, I met my driver and Mitfahrer (other guy travelling in the car) and d'you know what? It was all fine. Great, actually.The whole journey was both quicker and cheaper than the train would've been (10€ instead of 22€), the car was comfortable, and it was great for me to practice my German.Riding along with three other young guys (we picked up the third in Bamberg en route to Würzburg), I got to admire the Franconian scenery on a beautiful autumn day, have interesting conversations and make friends. Well, ish. Two were students in Bayreuth so ya never know if we might meet again.
I got to Würzburg in one piece, paid my bargainous fee, bid the others farewell and let my mother know I'd survived. Needless to say we were both feeling pretty relieved.It was a gorgeous sunny Friday and I had a few hours to myself to explore the city before meeting my friend (well a friend of a friend of a friend actually) later that evening.A cool mix of old and new buildings First mission finding a loo that wouldn't charge me 50 cent for a wee. Harder than you'd expect (and we wonder why the German economy is doing so well…) Mission accomplished, I found a buzzy central spot, sat in the sunshine and ate my packed lunch (obvs, I am still a student) while doing one of my favourite activities: people-watching.Sufficiently full, I strolled on, only to find myself offered a free pretzel in exchange for a flyer about a club night. Well, it'd be rude not to, wouldn't it? Pretzel nommed, I wandered into the city centre and found the market and Marienkapelle (chapel). My, it was all beautiful! I just can't get enough of this pretty German architecture!And then some people gave me a free Kinder Bueno. So that was awesome.
Würzburg is in Lower Franconia (as compared to Bayreuth in Upper Franconia – both are part of Bavaria but the Franconians don't like to admit it) but is a fair bit bigger than Bayreuth, so I loved the hustle and bustle of it all.I love exploring a city by foot, you see all sorts of interesting things. I stumbled across a couple of really cool shops including 'Dies & Das' which is a delightful little gift shop (I bought a couple of 'danke' cards for my lovely hosts for the weekend – always important, in my opinion)……as well as 'Lebe Gesund' which is an awesome, healthy food shop full of gluten-free/vegan goodies that actually taste as good as the normal versions (I should know, I sampled enough of the tasters. Classic me)……and then also this shop full of British goodies from tea to shortbread to Marmite and Cadbury's chocolate. I saw the sign from across the road and made a beeline, grinning like a Cheshire cat upon seeing some home comforts.Now you know there was no way I was going to visit Würzburg and not see its most famous palace now, was there? Nada. So next up, off to the Residenz I went.Yup, the Residenz is yet another gorgeous Schloss surrounded by beautiful gardens and fountains. The autumn leaves and late afternoon sunshine made it all just a little bit perfect.Having soaked up all the palace goodness, I continued my exploration of the city and made my way to the Alte Brücke (old bridge) over the Main. On a sunny Friday evening, it was packed with people mingling over glasses of wine (the region is famous for its wine.)
Whilst sitting down admiring the view and, yep, people-watching again, an American man struck up a conversation with me. We'd been chatting for a good few minutes when he said, 'You're English is so good!' Hmm. Awkward. Did he think I was German? I thought I'd spare him the embarrassment so just said thank you, made my excuses and left.The evening was drawing in, and it was time to meet my oh-so-generous hostess for the night, Hedwig – she's only a friend of a friend of a friend, but had still so kindly offered to put me up for the night and take me out to sample the Würzburg nightlife.Hedwig has an amazing apartment right in the centre of Würzburg, and we plonked ourselves down at the dining table and didn't really move from about 6.30-11.45pm. Tea and biscuits moved seamlessly into pizza and Prosecco (mixed with elderflower cordial yummm – add mint too and you've got the very popular and delicious drink, a Hugo), finished off with a spot of Baileys. Then it was time to hit the town with Hedwig, her brother and their friends.We went to two very different clubs/bars on Friday night. The first club, Laby, was somewhat more alternative than most others – put it this way, I was the only one wearing a pink sparkly top, that's for sure! But it was good fun, and having been reliably informed that Laby also serve the best fries in Würzburg (they serve loads of food, which is cool), we naturally sampled a plateful. They were indeed very good.
Next up, we moved on to more of a bar-cum-club, Bombe. There was certainly a different type of clientele in there, but it was also great. Upon arrival, I saw 'Nutella shots' written on the blackboard, and unsurprisingly said something like 'OMG NUTELLA SHOTS!?' The next thing I knew, the waitress had brought some over and Nutella shots were the order of the night. No, sadly they weren't just shot glasses of Nutella, and they weren't creamy either, but rather a clear liquid. I'm not usually a shot kinda gal, but these were actually good.A little later, Hedwig's friend asked me if I wanted an Apfelstrudel? 'What? To eat?', I asked, confused yet also slightly drooling at the prospect of flaky pastry filled with apple-cinnamon goodness. No, it was in fact an Apfelstrudel shot which, again, was very nice – sweet and Apfelstrudely. Amazing.Do I sound like a complete alco? Well I never really drink much, but on the year abroad you've just got to go with the flow, haven't you? Warum nicht? and all that.But it was past 4am and we were still out which is, quite frankly, unheard of for yours truly. We were all getting tired, so home to bed it was. I think when Germans go out they tend to go hardcore and stay out till the wee hours.The night had been a lot of fun, and great for me to practice my German. I cannot lie,
I loved how shocked everyone was upon discovering I started German from scratch at uni two years ago. But you know how it's hard to understand what people are saying to you in clubs in your own country when they're speaking your mother tongue? Yeah. Try it abroad, ma friends. So much smiling and nodding along went down.The next day, I woke up at a casual 1.15pm and we had a huge lunchtime breakfast of fresh croissants, bread rolls, yoghurt, fruit and scrambled oniony eggs. It was gooood. I was glad to have slept so late because I obviously needed it, but it was an absolute stunner of a day in Würzburg, so I was a little bit gutted to have missed the morning.We strolled into town to meet my lovely friend Charlotte and her German cousin(-ish), the equally lovely Bernd.Ticking off the last sight on my Würzburg 'to-see' list, we strolled up the hill to the Marienburg Fortress.It was a simply delightful way to spend an afternoon, and the view from the top was amaaaaazingAfter walking along the River Main for a little while, it was time to say goodbye to Hedwig and her boyfriend Marco and head off with Charlotte and Bernd to the nearby village of Sommerhausen, where Bernd lives.
The River Main 
So, Sommerhausen is a beautiful little village full of cobbled streets (my faves!) in between small mountains covered in vineyards. Charlotte and I got very lucky with the night we were there, because Saturday night was the annual Schützenfest. Don't worry, I had no idea what it was either. Allow me to briefly explain…Baaasically. The village has a king and knights (just ceremonial roles now) which change each year. Who chooses them? Well, it's based on a shooting competition (targets, not people, I believe). Yes, really. And so Saturday night was the big celebration and announcement of the new king and knights. Exciting stuff!It started with a big ole parade through the village complete with marching band of Lederhosen-wearing men. We stopped at important people's houses (like the Mayor maybe?) where there were speeches and we were all lavished with food and drink. Like, a lot. Had Charlotte and I known how much was to come, we definitely would have paced ourselves better, but students and free food is only going to go one way, isn't it?Over the couple of hours of the parade, we had cheesey-bacony toasted bread rolls, Bratwurst in bread rolls, slices of bread topped with slightly strange raw mushed-up meat, cake, wine, apple juice, my favourite drink Federweisser, and more that I can't even remember.
Me enjoying my Federweisser
As night descended, we all lit torches and Charlotte and I had a whale of a time marching through the village brandishing our fire sticks and stuffing our faces.March over, the whole party moved into the town hall for drinks and dancing to traditional music (well, it was mainly the older residents of the village on the dancefloor, but they were properly dancing which was awesome.) The best shooters were announced and given prizes which included a massive bottle of vinegar, an airer, shower gel and so much meat. Hilarious.After the new king was announced, everybody had to sing a song to celebrate. As the music began, Charlotte and I couldn't even sing because we were laughing too much – it was sung to the tune of the British national anthem! We were simultaneously confused and amused.The whole evening was just awesome to be honest. We drank our Weinschorle (wine mixed with sparkling water) and Radler (beer mixed with lemonade), chatted and laughed an awful lot. I just love everything new and German! It's all so interesting, and I loved it. And if we hadn't been with Bernd, we wouldn't even have known it was happening. That would've been a shame and a half!Charlotte and I are loving life here so much, we've decided she and I need to marry Germans called Franz and Hans respectively. So yeah. Keeping your eyes peeled for us!The next morning started with yet another delicious breakfast laid on by Bernd and a wander round the village. Sadly it was raining, but I still think Sommerhausen looked beautiful.Despite being such a small village, it's actually quite touristy (largely due to the wine and its proximity to Würzburg) and so has lots of hotels and restaurants, as well as the smallest theatre in Germany and lots of little arty crafty shops.Bernd's lovely friend Caro makes her own jewellery and runs a jewellery shop in the village called Schmuckleria. Despite everything being closed on Sundays, she opened it especially for me and Charlotte. Everyone is just so nice!Loved these little Bavarian bags!
Charlotte and I both treated ourselves to one of these bracelets each (hers in black, mine in pink, obvs) – yes, the charms are indeed a pretzel and beer mass: the perfect Bavarian souvenir, no?Soon it was lunchtime, and Bernd's lovely parents treated us to a delicious meal at a Greek restaurant in the village, Korfu. Oh, it was good. I had a massive moussaka followed by proper, authentic Greek yoghurt and honey. And I mean proper thick stuff. We didn't even order the pudding, but the staff were so lovely they gave it to us for free because we Engländerinnen were there. Again. So nice.Talking to Bernd's parents was really interesting – slash a little tricky as they speak with quite a strong dialect – and it was hilarious because they had real trouble pronouncing my name. Such lovely people though.After visiting a couple more of Charlotte's extended family, Bernd's parents so kindly drove me back to the station in Würzburg. We said goodbye – I said thank you a million times, they said I was welcome back any time. I've been so overwhelmed by the kindness and generosity of everyone this weekend – neither Bernd and his family nor Hedwig had even met me before this weekend, yet they all welcomed me into their homes as if I was an old cousin. It was such a wonderful weekend, and I feel so lucky to have the opportunity to travel and experience so much this year. It's all just too much fun!