Pretty much every German town has a Christmas market (mission: visit as many as humanly possible), but they don't all have a Winterdorf. Oh-so-luckily for me, Bayreuth's Winterdorf springs up every year from the end of October, and stays until the end of December. Yes, as well as the Christmas market that's going to be popping up at the end of November. It's all just too good.Um, what is Winterdorf?, I hear you wondering. Well, it's basically a traditional-style, little wooden village that is built in the centre of the town. Inside, there are stalls selling all sorts of goodies – more on that later – and it's all just so quaint and German!The difference between Winterdorf and the Christmas market is that the former is just food and drink, but it strikes me as a jolly good pre-cursor to the latter, helping build the festive excitement. BRING. IT. ON.During the day, the main drink stands aren't open (can't be encouraging daylight boozing now, can they?), but you can still indulge in some scrummy food.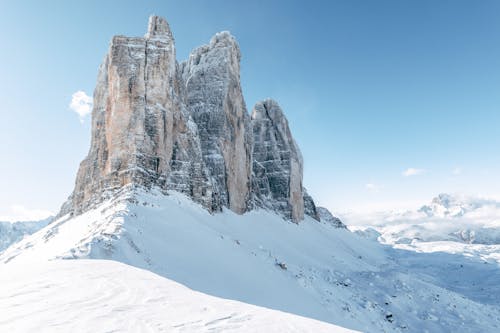 Amongst the tempting offerings, there's Wurst, naturally, with a choice of many different local varieties (Coburger, Bayreuther, Nürnberger and Currywurst to name but a few), crêpes (perhaps not typisch deutsch but I'm not complaining), amazing chocolate-covered fruit, traditional Bavarian giant heart-shaped biscuits and loads of divine-smelling, sweet roasted nuts. Oh, and Stollen, Lebkuchen and even cupcakes!I love having toffee apples at Bonfire Night in the UK, but the chocolate apples at the Winterdorf are just something else – look how beautiful they are!I personally think the Winterdorf looks just charming in the day, but it looks even better at night, full of twinkly lights and absolutely buzzing with happy people. It's decorated beautifully – there are even Lederhosen hanging overhead! AmazingEmma and meLast night, along with my lovely friends, Charlotte, Emma and Cathy, I paid a cheeky little visit to the Winterdorf to soak up some wintry wonderfulness. Sure, the weather is actually weirdly mild for October at the moment, but that wasn't going to stop us getting into the winter spirit.Drinks-wise, you're in for a real treat if you have a sweet-tooth like moi. As Charlotte so wisely pointed out, you actually want to drink the drinks at Winterdorf because they actually taste nice!
I love the little 'Bayreuther Winterdorf' mugs all the drinks are served in too. You can either give yours back and get 2 Euros in return, or you can keep it as a lovely souvenir. I think you know what we all did. The writing reads 'Im Herzen der Stadt' which means 'In the heart of the town.' SO CUTE!So, what's on offer at Bayreuth Winterdorf? Well, Glühwein is the main attraction, but it's not like the mulled wine you might know from back in the UK, no sir. It's better somehow. All fruity, warming and beautifully-spicedOf course, there's the original Christmas Glühwein, but then there's also weisser Glühwein (made with white wine), and fruity flavoured Glühwein – apple, cherry and blueberry, to be precise. Of course, we had to sample them all last night, and apple was definitely my favourite.As well as Glühwein, you can get hot Hugos (remember I told you about Hugos in this blog?), hot chocolate, coffee and of course soft drinks.
Wurst no. 2 = Currywurst for Charlotte
After lining our stomachs with our second Wurst of the day (oops), we had an absolutely cracking night sampling the Glühwein, soaking up the atmosphere, talking about the people around us in English and hoping they wouldn't understand ('grey jumper', you know who you are), trying to convince some Germans we were also German and came from Munich, and singing along to the music.Oh yes, the Spice Girls, Robbie Williams and Abba were all played last night, and I was LOVING it. Every night of the week has a different theme at Winterdorf, and Monday nights is Lieblingshits, AKA 'favourite hits'. It was fantastic.Giggly from perhaps a smidge too much Glühwein, we decided it was time for crêpes. There's nothing like a fresh crêpe being whipped up before your eyes, and I went for one with Kinder chocolate. Sadly, I was slightly disappointed by the chocolate to crêpe ratio. I mean c'mon, people, a crêpe should be dripping with melty, warm chocolate, am I right? Still, it was probably better for my unsurprisingly expanding waistline.Crêpe disappointment aside, I blimmin' love Bayreuth Winterdorf, and I think it's definitely going to be a frequent occurrence in my life up to Christmas.