When she's not hobnobbing with celebs, interviewing superstars or attending the hottest shows in town (and giving me serious life envy from her tweets!), Kelly is one über busy journalist for celebrity weekly mag, Star Magazine. When Kelly changed her profile picture to one of her with Harry Styles, I nearly had a heart attack, as I'm sure you can imagine.Kelly and Harry Styles. I'm not jealous in the slightest.While she may have an unbelievable contact list and get the opportunities to go to events most of us could only dream of, I know Kelly has only got where she is today by super hard work, which is one of the reasons I really look up to her. I met Kelly when I did work experience at Star a couple of years ago, and the really awesome thing is that she's stayed in touch. I told you she had an amazing contact list.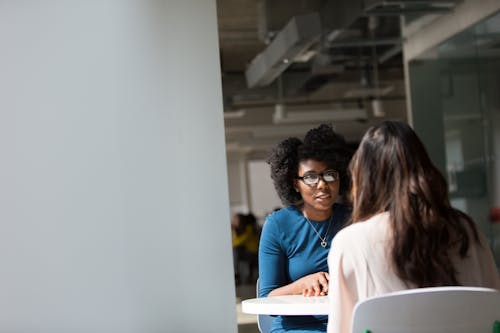 1. Hi Kelly! Tell us a bit about your role at Star.
Hey, I'm currently the News Editor at Star which means I oversee all the celebrity news section in the magazine. I have a team of reporters and we all work together to bring in exclusive stories and interviews.
2. So how did you get where you are today?
I actually went to City University in North London to do a post graduate diploma in newspaper journalism. Being from Belfast, I really took advantage of living in London and did lots of work experience at newspapers, magazines and TV shows. It really helped me make contacts and led to me getting my first job.I worked all over the place including Mail Online, The Sun, Reveal, The People and 3am at the Daily Mirror. I eventually ended up working at Star Magazine as a reporter before moving to be Deputy News Editor at Look Magazine. Fortunately a position came up as News Editor at Star Magazine and they asked me to come back.
3. Wow, that's so impressive! What's the best thing about your job?
Ha! There are quite a few perks, obviously it's quite nice to enjoy going to work every day! Most people spend their lunch hours poring over magazines but I am actually employed to know everything about celebrities! And of course getting to meet celebrities, especially ones I admire like David Beckham, is pretty good too. I also love that I get to go to events like the Brits or VIP at V Festival which I only get because of my job.
4. Amazing! Of course it all seems very glamorous and exciting from the outside, but what's the worst thing about your job? Are there any downsides?
There are downsides as it's not all premieres and hanging out with TOWIE people. It's a very competitive industry and a lot of people want to do it. You are expected to work long hours and the pay is quite low compared to other industries. And there is also a lot of negativity towards journalists at the moment since Leveson. It's not nice when people accuse you of hacking phones or rifling through bins – both of which I've never done!
5. I can imagine. Have you had to deal with any particularly difficult celebs?
Over the years I've had to deal with a few tricky celebrities – obviously I can't name names but most journalists are filled with dread when they are asked to interview them.
6. Are you worried about the future of print journalism? 
I am worried about it because I've seen budgets and staff numbers dwindle even in the seven years of being a journalist. But I think there will always be a desire to be able to read about the news. It's all about adapting as a journalist and gaining new skills to keep yourself employable.
7. Definitely. Do you think celeb-based mags could be particularly vulnerable seeing as gossip stories can be broken online so much quicker?
Since the rise of the Mail Online as well as Twitter the way showbiz stories are broken has changed. I don't think magazines will ever disappear completely – after all, you can't take your computer or phone in the bath with you! Lots of magazines are developing iPad versions and improving their own Twitter feeds and websites. Plus magazines offer a difference angle on the story than a website or Twitter. It is able to be more in depth and offer celebrities the chance to tell their side of the story or feature exclusive photoshoots.
8. I agree. Showbiz journalism is such a competitive industry – what advice can you give to those of us hoping to follow in your footsteps?
Work experience is imperative to get your foot in the door but once you get in there you need to make an impression. We get so many people in doing work experience that just sit in the corner and are completely forgettable. People like you, Rachel, really impressed us and we remember them.I can name in the last year four or five really good work experience people and all of them have got jobs now on national magazines. Even if you don't have loads of experience before going in, enthusiasm more than makes up for that. Have a good knowledge of the magazine too and try and introduce yourself to people and make yourself stand out.Oh, that's really kind, Kelly, and thanks so much for the advice! I'm sure I'm not the only one who's going to take a lot away from reading your answers. See the rest of you readers at the Brits in a few years time then, yeah?