Another weekend, another country. The year abroad really is the best.I've just come back from a cracking few days in Italy visiting my dear friend, Emily (a fellow year abroader.)Although I'd been to the land of pizza and pasta once before (school choir tour to Tuscany what uuuup), I certainly don't know much about the country. Well, no more than the clichés anyway.And after a few days sampling la dolce vita, it seems to me all those stereotypes are, well, totally true.Everyone rides round on Vespas, they gesticulate a lot, there are a lot of fountains, the buildings are all slightly worse for wear but still beautiful, and there's gelato and pizza everywhere.Oh, I have eaten a hell of a lot of gelato and pizza. A ridiculous amount for a three-and-half day trip really. But that's OK.Yup, I wasn't even in the country for four whole days yet managed to pow out visits to four different and utterly charming towns. Oh, they were all so beautiful my camera nearly couldn't cope with how much I was snapping away. I have taken a quite frankly ludicrous number of photos.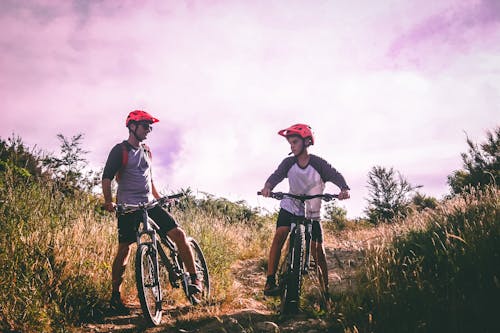 I've so much I want to share with you all from this trip so let's crack on. First up: Bergamo.Bergamo is a sizeable town just on the edge of the Italian Alps. It's also the nearest town to Milan Bergamo airport, which is misleadingly far from Milan.When I booked my delightfully cheap flights from Brussels Charleroi to Milan Bergamo, I hadn't realised both airports were so far from the big cities of their names. That, dear friends, is why they're mainly used by budget airlines and why I was able to get such lovely cheap flights. HIYA, RYANAIR!So, after a long journey to Brussels airport and a quick flight, I arrived at Bergamo airport. As the plane came in to land, I peered out the window at the most beautiful view of northern Italy. Somehow I hadn't registered we'd be going over the Alps, but there they were, looking all mountainy with snow-covered tops and beautiful blue lakes in between.In my pre-trip research (natch) and on the advice from the lovely Lucy from La Lingua, I'd discovered that Bergamo is in fact a super pretty town, so I decided to spend the afternoon there before carrying on my journey to Verona, where I'd be staying with Emily. It is SO great having friends round Europe who I can just flit between. Such kind people.
When I stepped off the plane, I was greeted by the most wonderful wave of heat. 31C, baby! It had been warm and sunny in Brussels that morning, but not as hot as Bergamo. I loved it.From the runway, I could see a gorgeous-looking, typically Italian old town nestling in a foothill of the mountains. That, I thought, must be Bergamo. And I was not wrong.I grabbed some tourist info on my way out and hopped on the bus into the town.Bergamo is split into two: the old, quiet Città Alta (the upper city on the mountain), and the modern, busy Città Bassa (the lower city.) I knew where I wanted to go, so stayed on the bus until we got to the top of the old town. I gaped out of the bus window, jaw dropped, grinning like a Cheshire Cat. It was all so ITALIAN!There were so many gelato shops, and fountains, and people on Vespas! Amazing.Love me a good water fountainWhen I got off the bus, it took me a while to get my bearings, and I had a few false starts. Awkwardly walking past the same people three times, looking at a map with a confused look on your face? Check.When you're used to relying on the Google Maps app, suddenly having to use a paper one is surprisingly challenging. I eventually worked it out and started wandering the quaint, cobbled streets.
It. Was. Beautiful.There are a lot of pictures coming because they're the only way I can even attempt to convey how gorgeous Bergamo old town is.Piazza VecchiaIt felt like I'd gone back in time.The streets are narrow, and the buildings all have fading wooden shutters and window baskets overflowing with flowers. It was super hot and I had two big bags so couldn't move quickly, but that was fine. I took my time, stopping to admire the beautiful surroundings.I popped in and out of a few shops, and I realised I really hate not being able to speak the language. Maybe it's because I'm a linguist and am thus used to speaking foreign languages abroad, but it feels horribly arrogant to just assume everyone will speak English. I don't like it at all. I decided to make an effort to learn as much Italian as I could over my few days in the country.I'd walked past tons of enticing-looking gelato shops, and it wasn't long before I gave in and succumbed to the creamy, cool goodness. I was going to go for a scoop or two in the traditional style, but then I stumbled upon a place serving soft, whippy gelato with all sorts of toppings just like froyo. It was called Latteria Ugolini. In desperate need of refreshment, this was just what I wanted.YU-UM! (Yes, I did say that as two syllables.) I sat on the steps in the sun in Piazza Vecchia (the big old square and heart of the old town) and nommed that right up.As I munched, a man approached and asked me something in Italian. All I got was "Signora" and "gelato", but I was fairly certain he was asking where I'd got my ice cream. The best I could do was gesture awkwardly. It was only when I heard him speaking to his presumed wife that I realised they were French, and I could actually communicate with them! Successfully having given directions en français, I felt good.
I carried on walking up and down the narrow streets and round the big squares.There also seemed to be lots of impressive churches.I decided to pop into one: the Santa Maria Maggiore, which is apparently the most important building in the city (according to Wiki Travel anyway.)From outside, I'd heard the most beautiful music drawing me in, and it turned out there was an American youth orchestra in there rehearsing. And they were seriously good. I happily took a pew and had a listen, appreciating the incredibly ornate interior of the church at the same time. It was a lovely, calm sanctuary from the heat outside.After listening to the beautiful music for a while, I left the church and decided to make my way to the old town walls. I walked along, admiring both the view over the rest of Bergamo and back up to the old town, gradually making my way down.The views were breathtaking.Water splashing on my feet felt so goodOh, I do like to explore!I had my map, and I thought I knew where I needed to go to get back to the train station. Yeah. That didn't work.Basically, I got totally lost and walked way further than I needed to. Oh well. Even as I explored the modern part of Bergamo, with its chain shops and supermarkets, it was still beautiful. And people get to live there! Wow.As I walked, a man even said "Mamma Mia!" at me. Usually I roll my eyes and ignore it when men yell out at me in that fashion, but this time I couldn't help but smile. Evidently it's not just Luigi from Super Mario Bros who says that.
It soon got to a point where I realised I needed to ask for directions. Luckily I found an English-speaking shop-owner who kindly showed me where I was and where I needed to go, and I was on my way. Super hot, feet aching, bags heavy, slightly exhausted but loving it nonetheless, I trudged on at an ever slower pace, still marvelling at my surroundings as I went.I made it to the station and joined a typically Italian disorganised and slow queue for the ticket office. It turns out communicating through a glass wall in a country where you don't speak the language ain't the easiest of feats, but I managed it, said goodbye to Bergamo and got on my first of two trains to Verona.I'm SO glad I stopped off in Bergamo though and would totally recommend it.Two delayed trains later (over my few days in Italy I got the impression about 3/4 of the trains are delayed), and I'd arrived in Verona. Time to meet up with my best gal!It was nearly 9pm yet 34C! Em and I headed back to hers for a big bowl of spaghetti (what else?) with an even bigger portion of catching up on the side.That night I went to bed incredibly hot but beyond excited for where we were going the next day. Watch this space… Italy, I like you.