After chocolate and waffles, frites are probably the third most famous Belgian culinary speciality. Add beer into the equation and you've got a recipe for obesity, but let's ignore that for the time being. *makes mental note to go for a jog at some point in the next four months*Now, what carb-loving, food-blogging wannabe journalist wouldn't take it upon herself to try and find the best frites in Brussels during her six-month internship in the city? Exactly.Loyal blog-readers and Instagram-followers may recall some of my previous frite forays (remember I told you about them here and then here? What? They were good and definitely blog-worthy chips!), but it took me quite a while to actually get round to sampling what are widely regarded as the best frites in the city: Maison Antoine.You don't need to go to a restaurant to get good frites in Brussels. In fact, I'd actively encourage you not to. I've been told that the greasier-looking the establishment, the better the frites. And, to an extent, I'd say that sounds about right.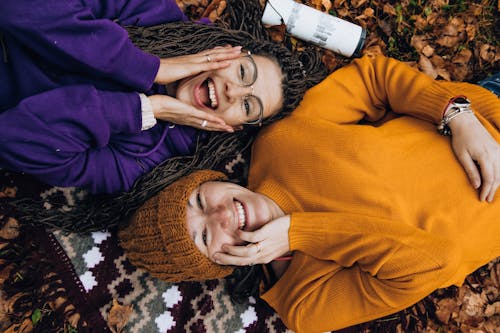 Maison Antoine is not a restaurant. Situation in the centre of Place Jourdan (where you'll also find a lovely market on Sundays), the large hut serves a lot more than frites.But everyone's there for the frites, both tourists and locals. It's actually out of the main touristy centre, would you believe.After post-work drinks the other day, I just happened to find myself in the vicinity at about 7pm. Oh, prime dinner time. How conveeeenient. Look how that worked out. Chippy tea? I think so. For the sake of any chip-loving, blog-reading future visitors to Brussels, it was my obligation really.So I joined the queue. Despite the fact that there are two serving counters and thus two queues, it took me half an hour to get to the front. Yup, they're slow. But people are happy to wait so the frites must be worth itAfter finally reaching the front of the queue I ordered a small cone of their finest frites. And trust me, a small was not small at all. It filled me up for hours! At Antoine they build the cone up in layers, wrapping another piece of paper around in between each scoop of freshly fried frites. (Best not to think about the liquid heart attack they're fried in!)
You can't really have chips without a sauce, can you? I was faced with a whopping choice of 29 sauces, most of which I'd never even heard of. 'Méga' sauce, anyone? Or how about 'Bicky dressing'? However, because I like to live life on the edge I decided to stray from the safe choices of ketchup or mayo and try something new.'Chicken sauce' caught my eye. Would this be chicken flavour sauce? Or sauce that goes with chicken? Oh, the intrigue! I couldn't even tell you now.The lady let me try some on a chip (one extra for free, whoop!) and I liked it. It was like a cheesy, peppery mayo, so chicken sauce it was. I liked the fact that you could choose whether to have your sauce poured on top of your frites or in a little tub. You don't always get that choice, people.Founded in, Maison Antoine is a bit of a Brussels institution, and at first there were only a mere two sauces. Since then, the friterie has grown and grown, becoming more and more known all the time. It's now run by the third generation of the original family, which I think is lovely.As I sat down on a bench with my cone of fritey goodness, I was looking forward to tucking in and finding out what all the fuss was about. So what was my verdict!?
You probably could've guessed this: the frites were totalement délicieux. Crisp on the outside, wonderfuly fluffy on the inside and lightly salted. Simple and parfait! I'm fairly certain a big cone of warm, yummy chips may be one of the most comforting of comfort foods in the world.Belgian frites aren't like other chips. They're thicker than McDonald's-style fries (they're so overrated in my opinion – where's the potato!?) but thinner and crisper than British chippy-style chips. I'd say they're closer to fries than snazzy gastropub-style hand-cut chips though. SO MANY TYPES OF CHIPS! (Mmm chips.)Maison Antoine's were great, I couldn't say otherwise, but did they strike me as being significantly better than the frites I've had from various other Brussels' friteries? Honestly, no. They were delicious and wonderful and unsurprisingly I really want some more, but they didn't make me think OH MA GAAD these are the best chips of my life they blow all the others out of the water!Still, I'd totally recommend treating yourself to a cone of frites from Maison Antoine – it's a sweet place to meet and frite! (Anyone else craving chips now?)