Dayum, these are quick and easy to make. Simply melt some stuff, add it to some dry stuff, pop it in a tin and bake.As I'm currently staying with my auntie and uncle in London while doing a very exciting work placement (more on that later!), I quickly whipped these flapjacks up yesterday, popped them in a tin and oh-so-carefully travelled down south to the capital. They were gratefully received. To quote my cousin, Liam, 'these are the best flapjacks ever!'Some people like their flapjacks chewy and gooey, others crunchy and crumbly. These babies are of the latter variety, but oh, are they tasty! They have a subtle coconut flavour and a delicious crunch.Melted white chocolate mmmmReady for drizzling!White chocolate is notoriously difficult to melt without going all weird, but persevere, as the white chocolate flavour complements the coconut beautifully. I recommend either melting it in the microwave on a medium heat, stopping every 30 seconds or so to stir, or placing the chocolate in a glass bowl resting over a pan of gently simmering water (make sure the bottom of the bowl doesn't actually touch the water!) and again, stirring frequently.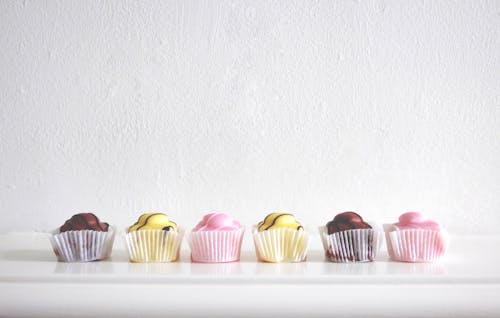 Drizzling the white chocolate over the flapjack ain't the easiest either, but I personally think the somewhat slapdash approach adds to the charm of these babies. Everyone wants a piece with a big blog of chocolate on top, am I right?I like to make these flapjacks thin so that each piece gets a generous amount of chocolate on top – I made 16 pieces.
Ingredients
175g unsalted butter, cut into chunks
1 generous tbsp golden syrup
150g demerara sugar
225g porridge oats
75g desiccated coconut
pinch of salt
100g white chocolate, melted
Method
1. Preheat the oven to 180C and grease and line a baking tin – I used one that measures 30x23cm. Place the butter, syrup and sugar in a large heavy-based saucepan and place over a gentle heat, stirring frequently until the butter has just melted and the sugar is still a bit grainy.Time for melting!
2. While it's melting, measure out the dry ingredients. Remove the butter mix from the heat and pour in the dry ingredients. Mix together until well-combined – the oats will absorb all the liquid beautifully.Mixing in the oats and coconut
3. Pour the mixture into the baking tin, spread evenly and press it down as best you can with the back of a spoon. Bake in the oven for 18-20 minutes until golden brown on top.Pressing down with the spoon before baking. Obviously lick the spoon afterwards.
4. Leave to cool in the tin. When completely cool, lift out of the tin on to a board and drizzle generously with white chocolate. Leave for 5-10 minutes before cutting into squares with a sharp knife (it doesn't matter if the chocolate gets swirled around a bit as you do so, but don't wait until the chocolate has totally set or else it'll just come off as you cut it.)