Well now, dear friends, this is pure autumn comfort in a bowl. It's actually a little bit ludicrously good. I had to try really hard not to eat the whole thing in one go.Apples, berries and cinnamon is simply the most delightful wintry combination, and the flavour of this scrummy compote is a dead-ringer for my mum's apple and blackberry crumble. The same amazing apple and blackberry crumble she makes every year. Oh, the comfort it gives me! It's not even about the flavour (as delicious as it is), it's the memories.Every Sunday evening, we would have a big family roast dinner. After the main affair, seemingly oblivious to a little thing known as a 'food baby' in our youths, my brother, sister and I would go and play in the hallway while mum got pudding ready. And when I say play, it was usually hockey, rugby or 'wrestling'. I know. On a full stomach. Considering how girly Holly and I are, I have NO idea how Jamie managed to get us into such boisterous sport, nor how our parents let us, but we loved it.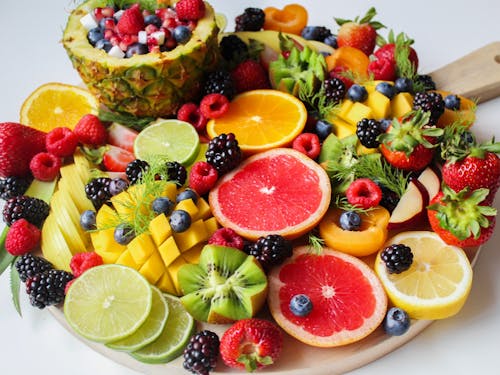 While we played, we had our ears pricked up, waiting for the sweet, sweet call from mum: 'PUDDING'S READY!' And oh, how we would run to the kitchen. The steaming crumble awaiting, ready to be topped with lashings of custard and vanilla ice cream. Perfection.But being away from home, one has to recreate one's own home comforts, and this compote does a pretty cracking job if I do say so myself. Sweet, but with a slight tart tang, it's a definite winner.And oh, how versatile it is!Warm, you could use it as a basis for a crumble, top with custard, ice cream or all three if you're feeling decadent. Cold, try swirling through a few dollops of natural yoghurt and sprinkling some granola on top for a crumble-esque breakfast. Why not mix it into some porridge or rice pudding? Or d'you know what? It tastes darn good straight from the bowl by itself. Trust.This compote is so easy and quick to make, too. Frozen berries are so cheap, and you don't have to spend ages chopping and preparing the fruit either. Of course, use whatever berries you have. I had a mixed packet, so that, dear readers, is what I used.
Ingredients
150ml apple juice
1 tsp ground cinnamon
3-4 tbsp caster sugar
300g frozen berries of your choice
1 tbsp plain flour
Method
1. Combine the apple juice, cinnamon and sugar in a pan and cook over a medium heat for about five minutes, stirring frequently, until the sugar has dissolved. It will smell DIVINE.The apple juice, cinnamon and sugar
2. Add the frozen berries, flour and 5 tbsp water.In go the frozen bezzasStir it all together for a few minutes until the mixture turns thick, gloopy and dark.Steamy steamy!Once you've reached your desired consistency, remove from the heat, pour into a bowl (or individual dishes) and either eat or leave to cool for later. Hello, comfort.