It was long overdue, but I finally made my first foray into German baking. THANK GOD.Not that I made a particularly German-style cake, mind you, but this was indeed my first bake since moving to Germany, and I'd forgotten how much I just love to bake! In fact, I've just purchased a little present for myself in the shape of a German baking book. Exciting! (OK, it was one of a few presents, along with some boots, a jumper and a scented candle, but hey. A girl's gotta shop!)Now I know my last blog post was a recipe too (peanut butter honey dip anyone?), so this probably isn't the best blogger etiquette, but what can ya do? No recipes for ages, then two in a row!? WHAT IS THIS GIRL THINKING? Sorry, I'm just fickle like that. And when I suddenly make a load of good stuff, I've just got to share it ASAP. The world needs cake.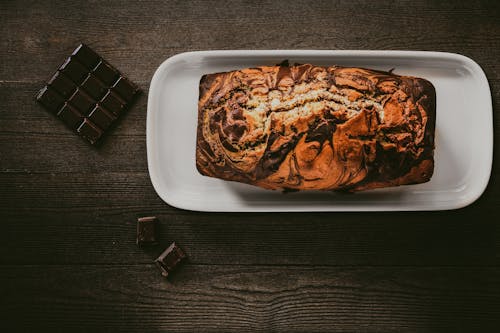 And this is a beast of a cake. Once again, I was basically making up the recipe, and when that happens, I'm never quite sure how much it will make. I could only find one rather huge cake tin too, and I ended up making a ginormous cake to fill it.Seriously, this could feed a small army. OK, that's hyperbole, but it would feed a crowd, put it that way. Upon realising I'd made a mammoth cake, there was only one thing for it: an impromptu tea party! Oh, how I love to throw tea parties (unsurprisingly I wrote a blog about my tips for hosting them)!I messaged some of my new girlfriends, and luckily they were all available and keen to come over and help devour my cake. The girls brought mango juice and chocolate and banana milk (mmm), and we had a lovely couple of hours chatting in stilted German (plus a little English) and getting a good ole sugar-hit.
Lovely ladies
For a first German baking attempt, I'm really rather pleased. I was so excited after picking up a load of ingredients from the shop; and pootling round the kitchen, singing along to musical soundtracks as I went, I was just loving life. In. My. Element.Originally, I was planning on doing some sort of icing or decoration, but I realised you don't actually need it because of the swirly Nutella layer. I think this is a really pretty cake, as well as being super scrummy.This cake is delightfully nutty and light, and the Nutella top is just a little bit to die for, if I do say so myself. Put it this way, we all had seconds.I also had some for breakfast this morning. Behold, Nutella hazelnut cake 2.0, given new life by being sliced in two, whacked in the microwave for a few seconds and spread with yet more Nutella and topped with sliced banana. Yum.
Ingredients
250g softened butter or margarine
200g caster sugar
5 eggs
400g flour, sifted
150g ground hazelnuts
3 tbsp backpulver (this is what you get in Germany. I think it's half the strength of baking
powder, so try using 1.5 tbsp bp…?)
100ml oil
3 heaped tbsp Nutella
Method
1. Preheat the oven to 180C and grease and line a big round springform baking tin (mine had a diameter of 25cm.)
2. Using a handheld electric mixer, beat together the butter, sugar and eggs until you have a smooth, light mixture.Add the flour, hazelnuts and baking powder and mix again with the handheld whisk until combined. The mix will seem pretty thick and stiff, so add the oil and beat until incorporated.Action shot of the hazelnuts entering the mix.
3. Pour the cake batter into the tin and smooth the surface with a spatula as best you can.Dollop the Nutella on top in three big spoonfuls (smiley face optional), then swirl through the cake mix with a spoon until evenly spread. You want to make sure each slice is equally Nutella-y, but don't overmix as you don't want to lose the swirly effect.Lick the spoon and enjoy it.
4. Bake in the oven for 30-35 minutes. When the cake is done, it should be well-risen, slightly shrinking away from the sides, and a skewer inserted into the middle should come out just about clean.
5. Leave to cool in the tin but on a wire rack for about five minutes before carefully going round the sides of the cake with a knife. After an hour or so in the tin, remove the cake and leave it to finish cooling on the wire rack.
6. Share with friends and enjoy.