Raspberry pink birthday cakeSome of my keen (and well-loved) blog followers may recall that I recently blogged the recipe for my birthday cake this year, and yes, they would be correct. That happened. However, this year I had two birthday parties so obviously, I needed two birthday cakes. As my second party was a distinctly girly affair, this delicious sponge was perfect in all its pinky appeal. Vanilla and raspberry sponge cake, sandwiched together with a layer of raspberry jam and raspberry buttercream, topped and covered with more raspberry buttercream, and then decorated with pink decorations. A little girl's dream, I'm sure. Or a 20 year old's. Whatevs.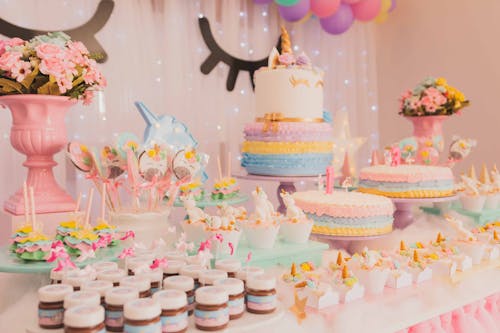 A slice into my raspberry cake
It's really simple to make, and is basically a fancier Victoria sponge. I love how raspberries go once they're baked (and if you do too, you make want to check out these white chocolate and raspberry blondies), and the buttercream has a yummy raspberry flavour too, which makes a nice change from plain icing. I even created this baby using the oven in my new student house for the first time, along with all the new baking tools I/mum had bought especially for moving away from home (christening my pink spatula was pretty exciting), so for an AGA devotee, I was pretty chuffed this cake worked out well. Judging by the lack of leftovers (even the icing remains on the plate were scraped up by someone!) I'd say this cake went down a treat. One of my friends is openly not a cake girl (weird, I know), but even she loved it.
Ingredients – Cake:
200g caster sugar
200g softened butter
4 eggs, beaten
200g self-raising flour
1 tsp baking powder
2 tbsp milk
1 tsp vanilla essence
About 30 raspberries
– Icing and filling:
125g butter, softened
250g icing sugar
150g (plus about two tablespoons for the filling) raspberry jam
Smarties and writing icing to decorate optional)
Method:
1. Heat oven to 190C/fan 170C/gas 5. Grease two round 20cm sandwich tins and line with greaseproof paper. In a large bowl, beat all the cake ingredients together until you have a smooth, soft batter.pre-baking
2. Divide the mixture between the tins and smooth the surface as best you can with a spatula or the back of a spoon. Dot half the raspberries on to each cake – don't worry about pressing them down as the cake will rise up around them while in the oven. Bake for about 20-25 mins until golden and the cake springs back when pressed. Turn onto a cooling rack and leave to cool completely.
3. Make the icing: Beat the butter with a hand-held electric mixer for two minutes until light and fluffy, then gradually add the icing sugar, beating more as you go. Beat on maximum speed for about five minutes. Add 150g raspberry jam and beat for another two minutes.
4. Spread around two thirds of the buttercream over the top of one of the sponges, spread the remaining jam over the bottom of the other and sandwich the two together. You could leave the cake like this, perhaps with a dusting of icing sugar on top. Or you could go full on like I did… Spread the rest of the buttercream over the top and sides of the cake, and decorate however you wish. I used pink writing and pink smarties. I bet you can't guess what my favourite colour is…